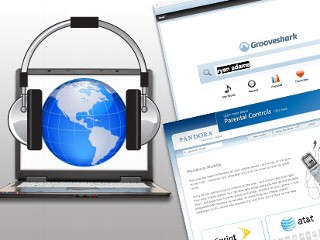 For years, XM and Sirius engaged in a subscriber acquisition war that resulted in low prices for receivers and high prices for talent. It was a war that both sides lost.
Despite attracting millions of customers willing to pay $12.99 or more per month for access to digital commercial-free music programming and exclusive content, the high costs of subscriber acquisition forced the companies to merge.
Receivers that can tune into both XM and Sirius may revive the aftermarket for these tuners, which has plunged 24 percent in units in the past year, according to NPD's retail tracking service.
Terrestrial radio fought back with the adoption of its own digital stand ard — HD Radio. It doesn't offer as much variety as satellite radio, but it doesn't require a subscription because it uses the same advertising-based model as conventional radio. That's good for people who have an HD Radio receiver, but bad for convincing people to get one, because unsubsidized prices are still relatively high and the selection of products that feature HD Radio is still relatively limited. For example, so far this year only 3 percent of in-dash players sold had an HD Radio built in.